I was supposed to post about the highlight of our trip to Chicago and somehow got caught in the mud and mire of daily life. Y'know, car repairs, pipes freezing, basements flooding, that kind of stuff.
Jeremy Camp played to a sold out crowd at the House of Blues in Chicago on January 25th.
We met with some other Jeremy Camp "Campers" or "street-team" members before the show to have dinner and get to know one another. Zane was eating his chicken and fries when I hear this familiar voice say, "Hey Zane, buddy! How are you?" I look up and there's Jeremy with his hand on Zane's shoulder and Zane's eyes bugging out of his head! Zane gets the card and gift he made for J and look at how wonderful this man treated my son! It was as if Zane was the only person in the room: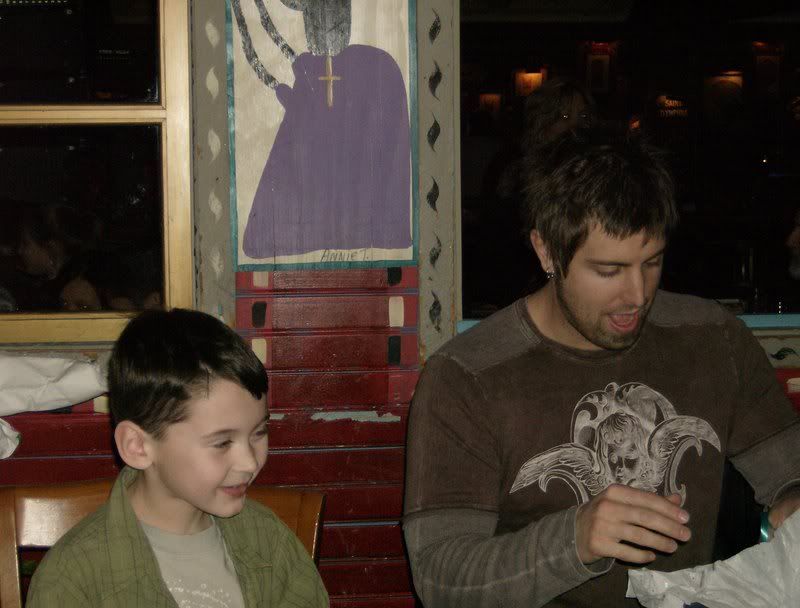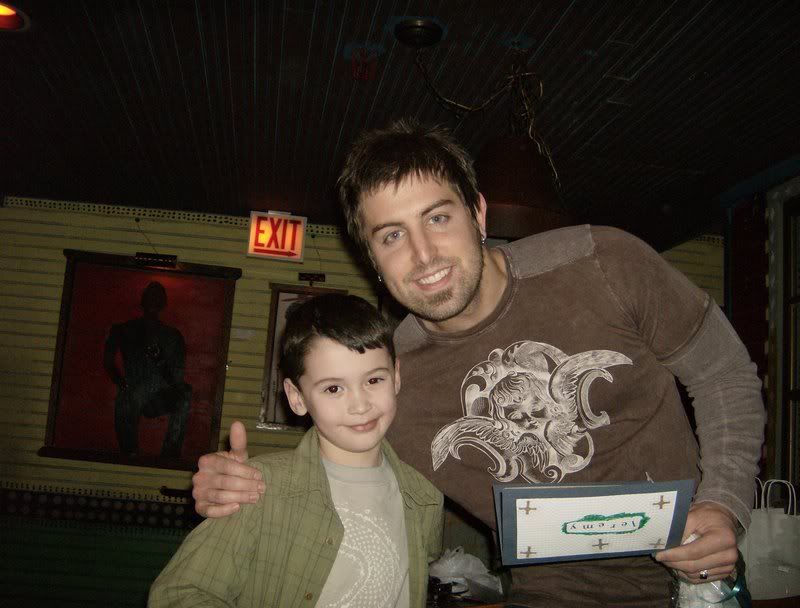 Working on: Getting some concert pictures up for a post.