On our trip to Chicago we visited the Museum of Science and Industry, the Field Museum, and The House of Blues to see Jeremy Camp with opening act Stellar Kart.
First stop: Museum of Science and Industry
Funny story: In the interactive kids area, there's a water exploration exhibit. I told Zane to grab a raincoat and button up while I put down the backpack to dig out the camera. The museum was not busy at all, Zane was one of maybe six kids in the entire area.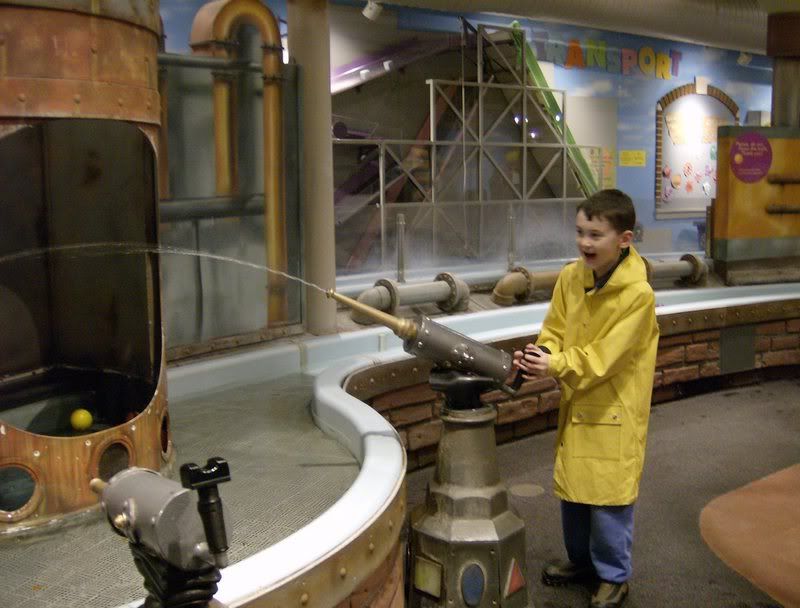 I've got my nose in the backpack taking stuff out, looking for the camera. I finally find it, turn it on and turn around to see Zane. He's standing in the water see the picture with the balls? That's where he was standing, ankle deep in the water with his shoes and socks on.
Zane tried to dry off with no success and had to spend the last three hours walking around squishing and sloshing.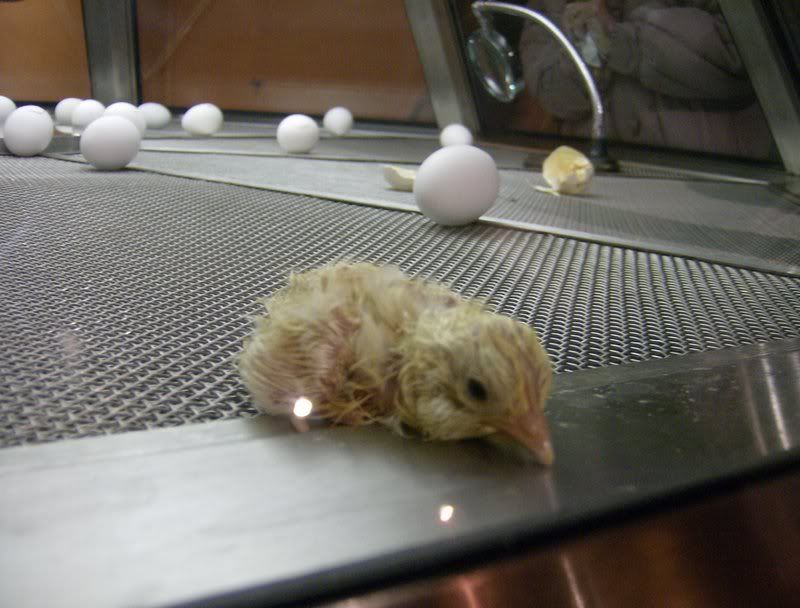 His favorite exhibit was the chick hatchery. This little guy kept trying to come through the glass at us.
This was a pretty neat, fun thing. The balloons were projected on the wall and you had to stand two feet away and use your shadow to manipulate the balloons. I'm not really sure how it works, but we stayed here for at least a half hour!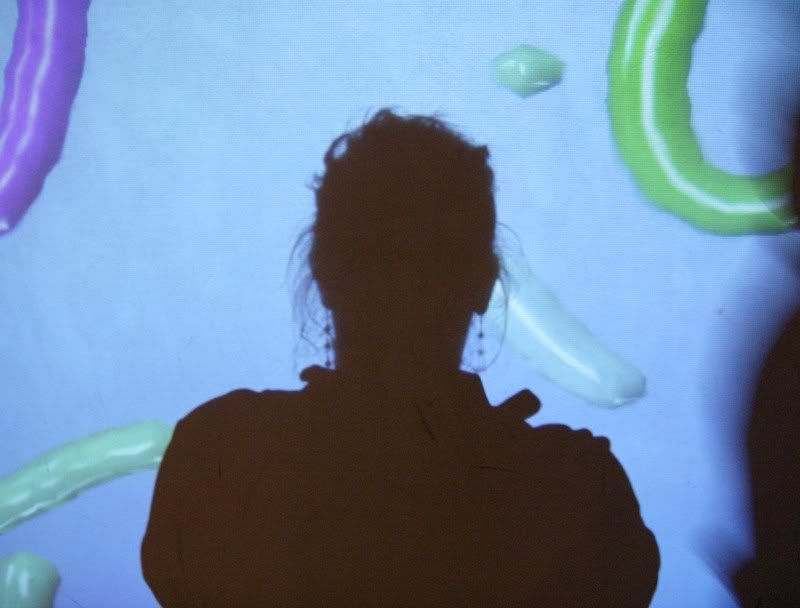 Of course, I just thought the silouhette pictures were cool.
Tomorrow: Field Museum: Home of Sue the T-Rex and worms bigger than me!