I haven't tackled 115 weeks–I'm just titling it to match the main post. Click on the button below to find out more!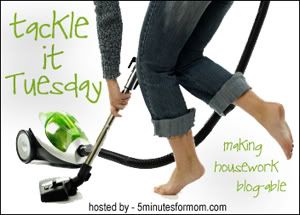 This week is my desk. Again. Does it ever stop? Notice the autumn wheat. The winter snowman. How in the world does time get away from me so?
After!
You can see all of my Tackle It Tuesday's
here
.