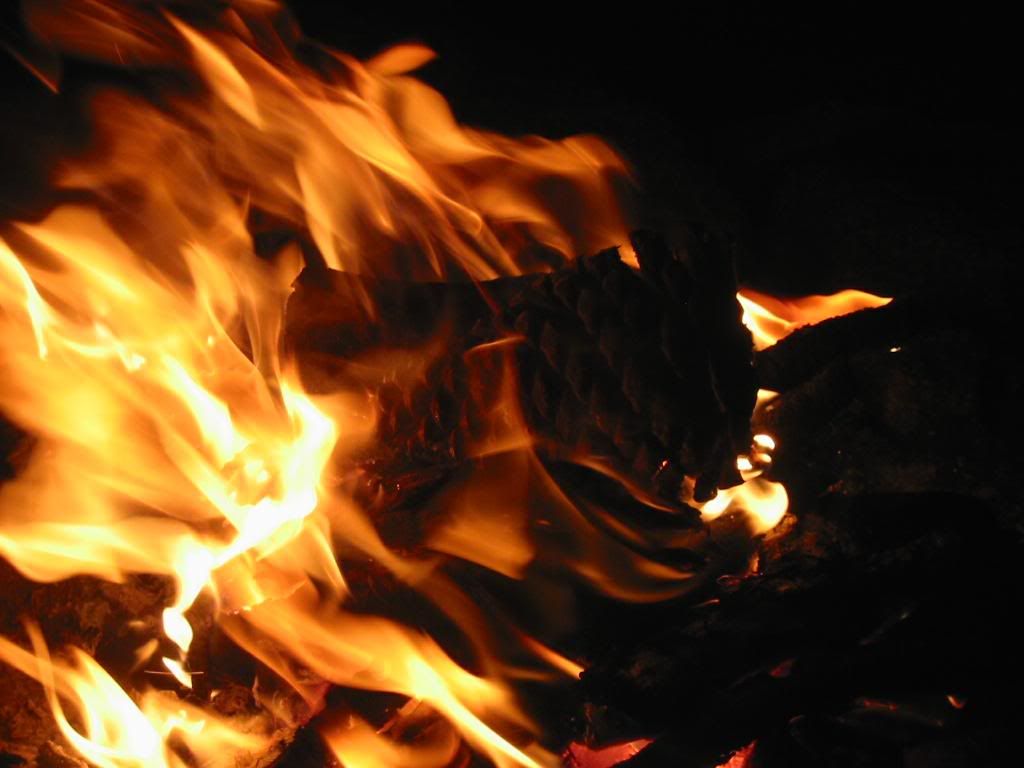 *A note before you read this. After doing an audit of my blog in 2022, I have decided to leave content that speaks to the Christian I was at the time this was written. I no longer identify as Christian (and haven't for a very long time.) I chose to leave these posts because it is who I was then and it is important to me to be honest and true with every iteration and evolution of self that I experience. I may decide to add comments to the end of posts like this as well
I hope it doesn't sound like I am bitter or in pain over the situation I've been telling you about. I was hurt, bitter, and confused. However, in the midst of this battle, I was also dealing with the single-most difficult tragedy in my life…the suicide of my "big brother." He was technically my uncle, but we were really like brother and sister. Growing up, he and my grandma lived just across the alley and I was there more than I was at my own home.
My pastor friend helped me more than I think he knows. He was one of the people God used to bring Uncle Ed to a relationship with Christ. I have thanked God repeatedly for that. The day of the suicide, my family asked me to call the pastor because they knew how much Uncle Ed respected him and also because he was such a great source of comfort to them. They'd never met a pastor outside of a church building and this pastor came to hospitals and to homes. For them, it was God's love through a man. Something they couldn't see in me, because I was just Michelle to them.
I was hurting on so many different levels that day. Two days prior, all of those accusations had been made against me. The last thing I wanted to do was to call this pastor. God broke me in half and crushed me and made me realize that day that it wasn't at ALL about me. It was about the room full of people who were hurting. The people who didn't understand God's promises. So I lowered my head and dropped down to beg for God's forgiveness…and I called him.
I can imagine what he was thinking of me. I don't want to speculate publicly though. He visited with all of the grieving family and arrangements were made for the funeral. I was so grateful for him. I still am.
The day of the funeral came and I sat between in the middle of my grandmother and my step-grandmother. Smack between a 40 year bitter feud–one that unfortunately still continues. The funeral parlor was spilling over with people, yet it was silent. The pastor's delivery of the message was just perfect for the audience. He didn't skate around issues or candy-coat them. He said exactly what needed to be said. I heard one faint "Amen" from behind me and I silently thanked Him.
I've been to a lot of funerals, none as incredible as this. I still remember the silence. When the pastor was speaking, I didn't even hear a sniffle, no one blew their nose, and no one cried. Everyone was listening. The experience equates to the one I had on September 11, 2001. Air traffic halted and the skies were quiet. Until then, I had never even noticed how noisy the air was. With Chicago airports silent, the air outside took on a lucid, dreamlike quality. That's how it was in the room when the pastor was speaking.
I sent the pastor a thank you card and meant every word I said. I'm afraid he doesn't believe me because of the events that have transpired. I still love his daughter, his wife, and him. I miss them. I think of them often and I find myself wishing things would have been different. Wondering "what if" It will have to be enough that God knows my heart and knows that I am ever-grateful for what the pastor did for me, my family, and my friends. Sometimes I wish I could go back and have a "do-over." At the same time, though, if I didn't go through all this or if I had the chance to do it over I wouldn't have the lessons and experiences that God wanted me to have.
I've heard it said that there are two directions in a Christian's life: toward God or away from Him. I feel like wondering what if and wishing for do-overs is like walking away from Him. From here, I desire to only move closer to Him. It means that instead of wanting it my way, I lay it down at His feet, ask Him to take it, and I LEAVE IT there. Some things have to die in order to have life.
I heard about "dying to self" but until I had to lay down my pride, I didn't understand. Through these trials, God has ask me to do things I've never done, things that I'm not familiar with, and things I'm not comfortable with. Like when He called Peter out to walk on the water with Him. Peter didn't think about it at first, he just went. He looked around and got scared and started sinking. I was sinking for a little while there and drowning terrifies me. Jesus reached down and grabbed me and at that moment, I had no choice but stare Him in the eyes. He reminded me that He was to be my focus. And later, again like Peter, Jesus flat out told me that it didn't matter what He asked other people to do. He wanted to know if I was doing what He expected of me.
And here we are.
Now to the part you've been patiently wondering about. Thank you for coming with on this short ride. I appreciate your willingness to listen.
The burning churches. Well, I had a dream Monday before I woke up and started posting all of this. I had a dream about burning churches. I believe that is a seed planted for me to water. God will give the increase. This is what the seed looks like:
Churches burn with no sign of a starting point.
Two pastors go head to head–one says Satan, one says God.
They're both hearing voices.
In my head, this book is called Flash Point. One meaning of "flash point" is the point at which something is ready to blow up. Scientifically, to measure a flash point a small cup with liquid in it is heated gradually while being continuously stirred so that the heat is evenly distributed. At regular intervals an open flame is directed into the cup. When the liquid reaches it's flash point temperature, the contents will ignite.
My new verse came first:
My thoughts grew hot within me
and began to burn,
igniting a fire of words
Psalm 39:3
Then the dream. Then the title. Now I must get to writing…